– ESPAÑOL –
Docunexión es un proyecto de intercambio activo de ideas y talentos entre México y Quebec, en el campo audiovisual. Se trata de una plataforma de coproducción para estimular colaboraciones creativas y comerciales en naciones afines, y hacer así frente común a los grandes cambios que se viven hoy en el campo de la concepción, producción y financiamiento de proyectos documentales a la escala mundial.
Docunexión es una iniciativa de Makila, una cooperativa de creadores de medios basados en Montreal y de DOCSDF, el festival y mercado de cine documental de la Ciudad de México. El proyecto cuenta con el apoyo del Ministerio de la Cultura y la Comunicación de Quebec y Doc Circuit Montréal (RIDM).
– FRANÇAIS –
L'objectif de Docunexion est de créer un échange actif et constant d'idées et talents entre le Québec et le Mexique pour permettre le démarrage des collaborations créatives et commerciales et faire face ensemble aux grands changements actuels dans la production documentaire mondiale.
Docunexion est une initiative de Makila, coopérative de solidarité en collaboration avec DOCSDF Forum dans le cadre du RIDM. Le project compte avec le soutien du ministère de la culture et la communication du Québec et du Doc Circuit Montréal (RIDM)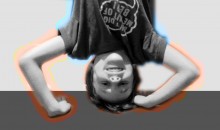 Les Pieds en Haut: Prototype de l'expérience no.1 (durée: 3 min.30) Résumé du projet Les pieds en haut propose une expérience immersive qui permet à l'usager de s'imprégner de la réalité selon le point de vue des personnes autistes. À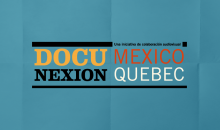 Appel de projects pour Docunexion Québec-Mexique 2015 On vous invite à soumettre votre projet documentaire en développement pour participer à Docunexion QC-MX 2015, une initiative d'échange professionnel et créatif entre les producteur de documentaire au Québec et Mexique. Cette année,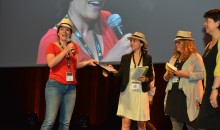 L'initiative Docunexion : Québec-France est une collaboration avec les événements internationaux Sunny Side of the Doc (La Rochelle) et les Rencontres Internationales du Documentaire de Montréal (RIDM) afin de renforcer les coopérations, cocréations et coproductions de projets documentaires interactifs entre le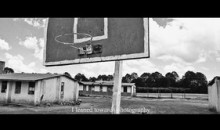 Director: Diego Reynoso, Productor/Producer: Laura Ramirez (Mexico) Apunta y Dispara incorpora el panorama foto-periodístico de Jalisco, Ciudad Juárez y Michoacán. En él se muestra la vida, visión, testimonio y el trabajo de fotoperiodistas de diferentes medios de comunicación del país.