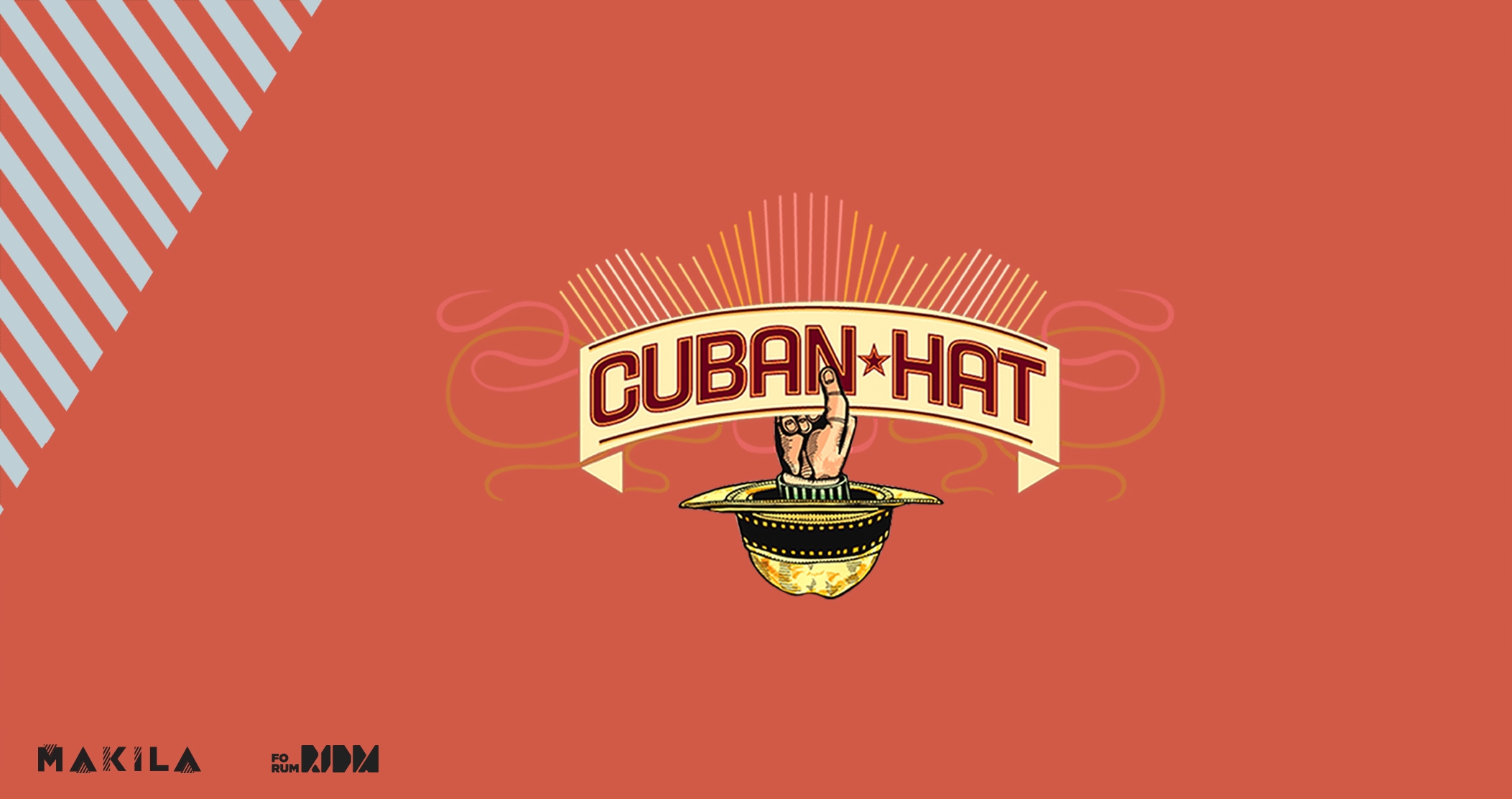 Cuban Hat @ Forum RIDM 2019
Have a documentary project in the oven that you are looking to finish? Submit to pitch at the 9th Annual Cuban Hat Pitch Contest for Canadian Documentary projects at the 2019 RIDM Forum. Submissions will be open from July 8th to September 2nd, 2019.
Once again, the Cuban Hat is back in Montreal to showcase some of the most passionate and talented documentary creators in Canada and their new projects. The five selected finalists will get training and pitch for more than $40,000 in prizes in front of an audience at the Montreal International Documentary Festival (RIDM).
In the past, many projects have completed their production or post-production and found funding, buyers or co-producers thanks to the exposure received during and after their participation. Cuban Hat is a grass-roots initiative organized by Makila, an artist-run non-profit cooperative in Montreal, to promote more inclusive and collaborative ways to create and fund documentary media. The Cuban Hat @ RIDM has become a tradition for our local doc community, especially the pitch night event, which brings together decision makers, producers, creators and audience on a live event to listen, see, discuss, donate and vote for the best pitches.

So why should you participate?
+ To access amazing prices in cash, services: In our last editions we have attracted sponsors for over 40 000 dollars in cash and services such as camera rentals, sound and image post-production, membership to organizations, workshops and invitations to other market events.
+ To present your project to the Canadian and International documentary industry and maybe find funding and partners. We manage to bring together some of the top "decision-makers", meaning representatives from broadcasting and funding institutions, as well as the top producers and media makers in Canada to pay attention to you and your project.

+ To learn or improve how to pitch your project and enjoy a collaborative and festive atmosphere. With over 10 years experience training and organizing pitching events, we have developed a unique expertise in helping media makers improve not only their pitch but the overall clarity of their intentions and ideas. We use a collaborative approach that also fosters solidarity amongst creators and an environment of friendship and reciprocity.
Save the dates:
Call for projects from July 8 to September 2, 2019
Pitch training on 5 & 26 October and November 15
Online Voting from November 8 to the 18
Live pitch November 18 at 7pm

Open to all documentary media creators residing in Canada

Open to all types of documentaries or hybrid genres. Fiction projects are not eligible.
Open to all types of projects, production stages, genres, formats and media.
We strongly encourage creators from underrepresented or marginalized groups, communities, peoples or backgrounds to submit.
_
Log in before submitting your project
Are you already a member?
To submit you will have to complete the online form on the makila.tv platform before 11:59 pm on September 2, 2019

To access the submission form you will have to create an account on our platform. After validating your user account you will be able to log-in and start a project submission.
You will need a video link on vimeo or youtube (less than 5 minutes), a synopsis (2000 characters maximum), a still image and to answer a series of questions concerning the project, your partners, collaborators and current needs.
By being available for at least two of the three pitch training courses in Montreal
Ready to attend in person to the Live pitch event on November 18 in Montreal
FAQ
How many people can participate per project?
One "creator" has to submit the project but they can add a co-creator or collaborator in the process. All people participating in the pitch are welcome to the training. However, the project only receives one Forum RIDM accreditation. All additional accreditations will need to be purchased from RIDM.
Can a non-Canadian resident participate?
We do not request proof of citizenship or permanent residence but the participant has to proof they, one of the creators or a key collaborators is based in Canada and can use the services provided by our Canadian sponsors. Participants should consider that most of these services will be provided in Quebec.
Is a trailer mandatory to submit?
We request any form of audiovisual material available to support the submission, such as a trailer, a teaser, an on-camera pitch, a pilot, a scene or a selection of takes, a walkthrough, screen capture or animated gameplay. We strongly recommend keeping the video under 5 minutes or pointing at the 5 minute section of the longer video for the jury to look at. Keep in mind you will have to create a finished audiovisual presentation (or trailer) for the final pitch but we'll be able to help you in the process.
I am coming from outside Montreal, can you help me with travel or accommodation?
No. Unfortunately we do not have to means to help you with that. However, if selected and desperate, you can write to us and we might find a "friendly couch" within our membership to accommodate you.
Are you looking for a particular documentary style or subject?
No. But we are proud to showcase documentary work that does not fit the traditional mainstream formats, genres or topics. In the past, juries tend to favour very personal, change-provoking, poetic or unconventional approaches. But every year is a new surprise.
I have some sensitive material or information I do not want to share in public, can I still pitch?
It might be difficult. The project, including main text and trailer, will be made available for online voting on our platform. On the submission form, you will be able to include some information only available to the juries (check the indicators) but at the end, the live pitch will be streamed online.
How can I make sure no one steals my idea from seeing it on your platform or pitch event?
We cannot guarantee any protection on your project rights other than what is mentioned in the Legal Disclaimer. However, so far we have never had any incident regarding "stolen ideas". On the contrary, we believe that after making your project public gives you peer recognition and evidence of when, where and to whom you shared it. We strongly encourage you to have a written commitment by your main characters or the organizations giving you access.