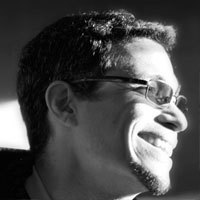 César Cubillán

Director,
Art Director,
Graphic Designer,
2D, 3D Artist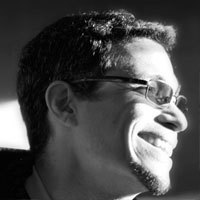 César Cubillan est un artiste polyvalent qui œuvre autant dans les arts visuels (dessin, peinture et sculpture) que dans les arts multimédias.
Originaire de Maracaibo, Venezuela, César s'installe à Montréal pour poursuivre sa carrière artistique dans le domaine des arts visuels.
Initialement formé à l'École des Beaux Arts Julio Arraga, César a ensuite complété une formation approfondie en infographie multimédia à l'Université de Zulia.
Depuis 2011, il apprendre l'électronique de façon autodidacte et il explore les différentes manières de l'intégrer à ses œuvres interactives.
Il compte à son actif de nombreuses expositions, collectives et individuelles. Il collabore aussi régulièrement à des projets multidisciplinaires, notamment avec des artistes montréalais.
En tant qu'artiste visuel et infographiste, César a pris part à différents projets pour le théâtre, la TV, les spectacles de danse contemporaine, la mise en scène, la photographie et la vidéo. Aujourd'hui, il explore le monde de l'électronique, Arduino et Processing avec l'objectif de pousser ses créations dans un nouveau terrain, l'art interactif.
These pieces of informations will be used only internally and confidentially by the Makila administration to know and better serve our members.